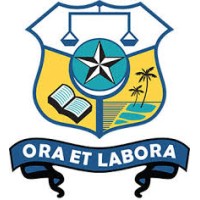 Farook College
Farook CollegeP.O. Farook CollegeKozhikode Dt, PIN-673632, Kerala, India.
Facilities
Sports
The college has the sports facilities for all students.
Cafeteria
A cafeteria is maintained for providing light refreshment to the students and staff of the college. The cafeteria is supported by the Dubai Unit of FOSA.
Auditorium
The college has an auditorium facility for events and seminar.
Medical/Hospital
The Health Centre functions on all days except Sundays and national holidays. The service of the Medical Officer will be available from 8.30 a.m. to 12.30 p.m. Medical consultation is free to all students of the campus and medicines are available at a moderate rate. The Health Centre organises free medical camps and health awareness classes to the students and local public
WiFi
The college has a wifi facility for the students and staff.
IT Infrastructure
The Audio – Visual Theatre, supported by Mr K. Mohamed, Managing Director, K.M. Trading Co., Abudhabi is a state-of-the-art venue for seminars and academic programmes. Fully airconditioned, it has provisions for LCD Projectors and other hi-tech presentations which can accommodate 100 persons.All the departments, labs, office, library and offices of other organizations and forums in the campus are interconnected through a Gigabyte Fibre Optic backbone. The connectivity to Desktops is using 4 pair CAT 6 UTP and ECAT 5 UTP cable ensuring a dedicated 100 Mbps bandwidth at the desktop level. The Informatics centre acts as the main hub of the network and hosts a layer 3 backbone switch. The workgroup switches are located in the concerned buildings. Campus network supports data transferring using various network technologies. With the advances in networking, we are also planning to implement Wireless networking, bringing power and speed closer to the people who use them.
Transport
The college has the transport facility for students and staff.
Laboratories
Statistical Computing LabThe Statistical Computing Lab-a project of the Department of Statistics set up under FIST programme of the Department of Science and Technology, Govt. of India. The Lab includes a window NT server and 30 workstations. Tthe Department carries out statistical consultancy service using the Lab.
Banks Facilities
The college has the Banks/ATM facilities for all students.