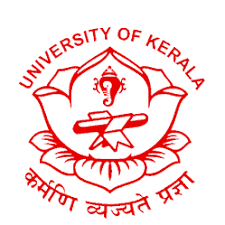 KERALA UNIVERSITY COLLEGE OF TEACHER EDUCATION, THEVALLY
GOVT. MODEL BOYS H.S.S CAMPUS, THEVALLY (PO), KOLLAM - 691009, KERALA STATE
It has been designed to provide you with essential information about the College and the professional preparation process. The college offers information, academic knowledge, and support for students interested in pursuing a career in teaching with an emphasis in preparing students for employment in local/public elementary and secondary schools.
Our mission is to assist the students to achieve their fullest potential as students, prepare them to transfer to become excellent teachers and leaders in the field of education...
Kollam - Elamballoor Road, High School Junction-Kottamukk Rd, Kollam, Kerala
Facilities
Library
The college has a full-fledged library and Information Center with all the modern facilities like Computer-aided information retrieval and Reprographic Services, including printer and internet facilities. The Library has a collection of nearly 6436 Volumes which apart from books include back volumes of about 26 Educational Journals, 9 Periodicals in the thrust areas of various subjects. The Library also provides information and guidance regarding electronic journals and On-Line information retrieval to interested readers.
Sports
The college sports, arts, and craft sections contain the most modern items to fulfill the needs of students. Our trained faculty always response to give proper guidance to use the equipment.
Cafeteria
The college has a canteen facility for staff and students.
Auditorium
The college has an auditorium facility for events and seminars.
IT Infrastructure
The college has a well-equipped computer lab with an Internet facility. The Internet facility is made available to the students and the staff. We have 10 systems with CD writers, Scanner, and Printer.
Laboratories
The college has various laboratories that have been established to help the students in their academic pursuits. The different laboratories in the institution include a Language laboratory, Psychology laboratory, Technology, and modern media Laboratory, Science Laboratory, and Computer Laboratory.