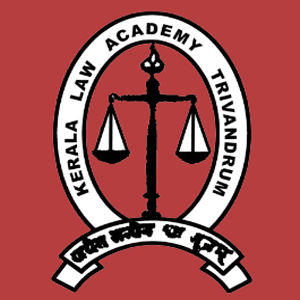 Kerala Law Academy Law College
Kerala Law Academy Law College, Post Box No. 1214, Peroorkada, Thiruvananthapuram-695005, Kerala, In
Facilities
Girls Hostel
The College Ladies Hostel inside the campus can accommodate around 120 lady students. A hostel building located inside the campus has proper fencing. Residing within the campus enables students to make maximum use of the facilities like the library, playground even after working hours. All the day to day activities of the hostel is managed by the inmates themselves through a committee under the supervision and control of the resident warden. There is a Mess Committee consisting of resident students elected by the inmates.
Library
The College library also provides online service to paid p national and international legal resources and hard disk – CD format of All India Reporter and Supreme Court cases. Photostat and Computer facilities are available in the Library. Further all facilities for students to download legal materials at reasonable cost are made available.
Sports
The College has A full-fledged multi-purpose stadium with all facilities inside the campus provides the playground for the students of Academy since 1986. There is also a shuttle badminton ground and the construction of basketball court and volleyball courts are in progress.
Cafeteria
The College student's Restaurant inside the campus provides ample space for seating around 120 students at a time and has both air-conditioned and non-air-conditioned areas and a special lobby and provides all types of food. The new restaurant established in 2001 had replaced the traditional Krishna Pillai's canteen in the campus which was famous for its Parippuvada and Ulli vada.
Auditorium
The College has M.N. Govindan Nair open-air auditorium of the Academy is named in the memory of late M.N. Govindan Nair, former Minister of Kerala and veteran communist leader and former Kerala State Secretary of the United Communist Party of India. The Open-Air-Auditorium has been witness to most of the cultural events as well as academic activities.
IT Infrastructure
The college has excellent IT Infrastructure facility for the students.
Moot Court
The College Moot Court Hall of the Academy is centrally air-conditioned and provides the venue for Moot Court activities, special lecture sessions, talks and for interaction with guests, while the seminar hall, which is also air-conditioned caters to the needs of conferences, seminars, and workshops.
Guest Room
The college has Fully air-conditioned guest rooms inside the campus are intended for guests to the campus, academians, jurists, and lawyers, who visit the campus for special lectures, conferences, and other academic activities.