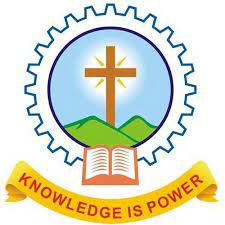 MACE Kothamangalam - Mar Athanasius College of Engineering
Mar Athanasius College of Engineering, Kothamangalam, Kerala - 686666, India
Facilities
Boys Hostel
There are four hostels for men. Men's Hostel Intake Name of Hostel No. of seats In mates M B Hostel 107 Final year B.Tech HS-1 Hostel 107 Final year B.Tech & MCA HS-2 Hostel 50 First Year year B.Tech Kennedy Hostel 107 Second & Third year B.Tech New Hostel 150 Second year B.Tech.
Girls Hostel
There are three hostels for ladies. Ladies Hostel Intake Name of Hostel No. of Seats In mates Old Block 181 B.Tech, MCA and M.Tech New Block 1141 B.Tech, MCA and M.Tech New Block 254 B.Tech, MCA and M.Tech.
Gym
A well maintained and well-equipped fitness center for physical training is provided for staff and students. All types of equipment including a multi-gym station is installed. A trainer is available for propper training and guidance.
Library
Central Library Widely acknowledged as one of the best libraries in the state, this well-furnished, fully computerized digital library with computer-aided search facilities, is at the disposal of the students. The library maintains more than 75000 volumes, which include books, latest periodicals, journals and technical papers to keep the students abreast of the latest advancements and modern trends in various fields of science and technology. The library subscribes to different dailies besides other informative magazines. Students can get the photocopies or softcopies of the study materials for further reference. The library is connected by LAN of campus and the Internet.
Sports
The institution has a full-fledged physical education department, which provides the facilities for all the major games like football, Volleyball, Basketball and Cricket. Facilities for games are provided in the hostels as well. The college has a football cum cricket ground, two volleyball courts, two tennis courts, a basketball court, and three badminton courts. The total area of playgrounds comes to 20090 m2. Cricket Academy Mar Athanasius Cricket Academy (MACA) was established in 2009, inaugurated by Indian cricket team member S. Sreesanth. MACA provides help and support to cricket enthusiastic students to develop their skills. A memorandum of understanding between the secretary of M.A. College Association and Ernakulam District Cricket Association(EDCA) was signed by which EDCA will provide financial and technical support to the academy. The academy has indoor cricket practice nets to facilitate coaching and practising cricket.
Cafeteria
The college has Cafeteria facility.
Auditorium
The college has spacious Auditorium.
Medical/Hospital
The college has Medical facilities.
IT Infrastructure
Information technology centre is the heart of the computing resource of the college as well as the kernel of the internet connection. This centre consists of the latest and state-of-the-art machines satisfying the high performance computing requirements. It also supports an institution-wide fibre optic network that connects various departments, laboratories, central library, hostels and all offices. The campus network is connected to the internet through Broad Band connectivity and downstream satellite connectivity.
Laboratories
The college well-equipped Laboratories.