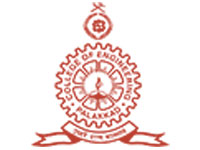 NSS College of Engineering, Palakkad
NSS College of Engineering, Palakkad, Kerala - 678008, India
Facilities
Boys Hostel
The Institute has comfortable and well-furnished residential facilities for all the students admitted to the various courses.
Girls Hostel
The Institute has comfortable and well-furnished residential facilities for all the students admitted to the various courses.
Gym
Gymnasium with Multi GYM of 16 stations and other weight lifting facilities
Library
The central library has acquired over 58000 books. The books are classified according to the DDC Scheme of Library Classification and follow open access system. The central library subscribes to more than 60 print national journals, 30 popular magazines, and 6 daily newspapers. In addition to the regular Library and Information Services, Book Bank service is being provided to ensure essential study materials to socially backward students. The central library has 8 valuable foreign e-journal databases in the field of Engineering science and technology including ASCE, ASME, ASTM, Elsevier, IEEE, J-Gate, McGraw Hill, and Springer.
Sports
There is an Outdoor Stadium with 400 m tracks for Athletics (and the same is being used for Cricket, Football, and Hockey.) Volleyball Court, Basketball Court, Ball badminton and Tennis Courts are also available. There is an indoor court for Shuttle Badminton and Table Tennis
Cafeteria
The college canteen is located in an easily accessible area to all departments. Variety of refreshments and meals available at the college canteen at affordable rates. Adequate seating facilities are provided to accommodate students and staff even during peak time. It tends to be the most popular place on campus, not only for physical refreshment but also for student bonding, discussions, and even work on assignments and projects.
Auditorium
The college has a well-furnished auditorium, located in the main block. It has a seating capacity of 800 audiences. The auditorium is used for activities such as seminars, guest lectures, cultural activities, important functions and meetings of students and faculties, department functions, and other events. The auditoriums are equipped with the latest public addressing, LCD projectors, and comfortable seats.
Medical/Hospital
The college has a health center with a first aid facility for the students.
WiFi
The college has a Wi-Fi facility for the students and staff.
IT Infrastructure
The institute has started a centralized computer center to provide the common and advanced needs of the students and staff. This center started functioning in 2008. The center provides the latest computer and browsing facilities. Apart from that, there are individual computer centers for each department.
Transport
The College is presently having 2 buses for transportation of students and staff residing in Palakkad Town and nearby areas. Buses are operated regularly on all working days of the college with convenient timings. In addition to daily trips, buses are made available to all academic/extracurricular tours/trips of students and staff. The Bus Facility is monitored by the College Bus Committee, which consists of Students, Staff, and PTA representatives.
Laboratories
The college has departmental-based laboratories facility for the students.