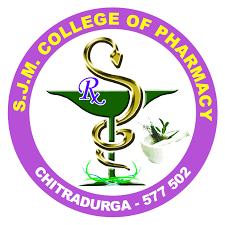 SJM College of Pharmacy
SJM College of Pharmacy, SJM Campus, NH -4, Bye-Pass, Chitradurga - 577501, Karnataka, India
Facilities
Boys Hostel
Excellent hostel facilities for students. Boys are located on the campus itself so it makes easy access between college and students. The hostels and hostel facilities are of high quality and well equipped.
Girls Hostel
Excellent hostel facilities for students. ladies hostels are located on the campus itself so it makes easy access between college and students. The hostels and hostel facilities are of high quality and well equipped.
Gym
The Fitness Centre is available in the hostel and provides everything you need to get in shape and reach that fitness level you always wanted to attain.
Library
A wide range of resources and services including texts, periodicals, journals are available. All core books in a minimum of 5 to 10 copies are available. Additional to the core books, books recommended by lecturers and a wide range of reference books to meet the needs of your study and research are also available for extra reading. Books may be borrowed for three weeks with the exception of Reference books (indicated by a label) which may not leave the library. Apart from the main college library, the college has also maintained departmental libraries in all the departments where the students can easily access required information on a particular subject. Digital Library: Digital Library is situated in the main library of the college, which is equipped with 20 computers along with a 2 Mbps broadband internet connection. Internet facilities are also available in all research and postgraduate laboratories, departmental library and rooms of faculty members. Students are provided with free Internet accounts to access educational resources. Access to the full text of all major research journals is also available free of charge from the computer network installed in the department. The students also have access to the Digital Library of Rajiv Gandhi University of Health Sciences (Helinet), which also provides access to various online international journals.
Sports
Students are encouraged to engage in physical education and for the overall development of personality. They are encouraged to participate in inter-college competitions and also offer themselves for selection to the University team. The Cricket and Football grounds and the indoor sporting faculties are provided.
Cafeteria
There are three convenient dining services locations on campus providing service to students, faculty and staff, and visitors to the College.
Auditorium
The campus has an auditorium where scientific sessions, conferences, cultural events, annual days, meetings, inter-college events are held.
Medical/Hospital
The college has a health center with a first aid facility for the students.
Wifi
The institution provides Wi-Fi facilities in the college.
IT Infrastructure
The college has an excellent IT Infrastructure facility for the students.
Transport
A fleet of buses is maintained by the college and they ply to all-important points as per the requirements of the students.
Laboratories
The college has well equipped sophisticated laboratories, to impart practical knowledge about a synthesis of drug molecules, isolation of drug molecules from natural sources, biological and pharmacological screening of drug molecules, manufacturing, formulation, and development of drugs. The Institution also organizes various scientific sessions, conferences, guest lectures and also promotes students to attend workshops and conferences organized by various sophisticated research organizations with an aim to impart practical knowledge to the students.
Guest Room
The college has guest house/waiting room facilities for visiting faculty and student family members.