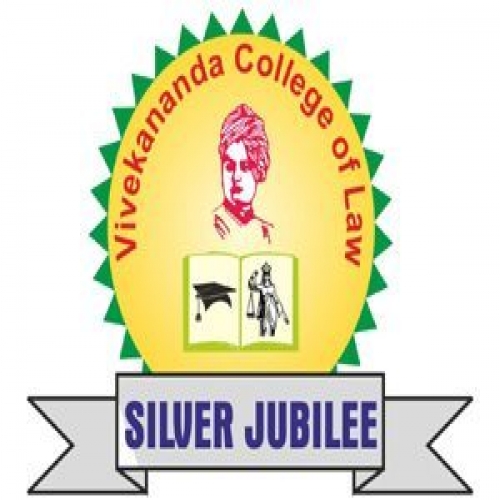 Vivekananda College of Law
Vivekananda College of Law, #12/1, 3rd Cross, Maruthi Extension, Gayathrinagar-560021, Bangalore, Ka
Facilities
Boys Hostel
The college has a boys hostel with a maximum capacity of 110 students. Boys Hostel has 28 Four Bedded rooms, which are fully Furnished. North Indian, South Indian, and Chinese foods are provided in the Mess attached to the Hostel. Aqua-Guard Filters are provided in the hostel as well as in the Mess to supply clean water. Automatic Generator is installed to provide power in case of power failure. Transportation Facility is provided Round the Clock in case of Emergency. 24 hours Hot water is supplied through a Solar Heater.
Girls Hostel
The college has a separate hostel for girls is provided in Rajajinagar to accommodate about 53 girl students. Foods are provided in the Mess dining hall attached to the Hostel. Aqua-Guard Filters are provided in the hostel as well as in the Mess to supply clean water. A generator is installed to provide power in case of power failure. Transportation Facility is provided from Girls Hostel to the VKIT campus. 24 hours Hot water is supplied through the Solar Heater.
Gym
The college has a Gym facility for the students.
Library
The college has a library for all the students. The most important requirement for a student of law is the 'Library'. The VCL library is one of the best Libraries in Karnataka and has always been a center of research activities and learning for students of law and faculty members. Housed on the first floor of the building, the VCL library is equipped with a collection of more than 15,000 books and 2000 bound volumes of various Law Journals. In addition to this, students have access to electronic research materials in CD-ROMs and legal databases through major online research platforms including SCC, Manupatra online and Law Super. Contemporary development and trend in any field of study and research are always found in scholarly articles published in the journals. Various articles penned by scholars give new dimensions of approach to a particular subject and study. The VCL law library subscribes to more than 32 such law journals published at national and international levels. The Library has collections of up to date journals.
Sports
The college has a sports facility for all the students with Various facilities for indoor and outdoor games are available in the college campus. Students are given ample opportunity to participate in various inter-college and University Level competitions. Annual interclass sports competitions and athletic meet are conducted and the winners are duly awarded.
Cafeteria
The college has a canteen facility for staff and students.
Auditorium
The college has an auditorium facility for events and seminar.
Medical/Hospital
The college has a health center with a first aid facility for the students.
IT Infrastructure
The college has an excellent IT infrastructure facility as Technology is an influencing complementary factor in education, to develop new ways of learning. Hence, compulsory computer training to students is imparted as a tool & resource to communicate, create, disseminate & manage information. A separate computer lab is set up for the benefit of students, which is under the supervision of a qualified trainer. Internet facility is provided and students can also access to e-journals in the computer lab. Use of the Internet along with electronic gadgets such as Computers, Laptops, Tablets, LCD / LED Projectors, smart boards have made teaching more effective. Computer Lab, Business Lab. and Language Lab. are provided computers with internet facility contribute to effective teaching. Teachers /mentors assist the students in making use of such facilities and students are advised to refer to e-books, e-journals, and prepare online projects. No additional fee is collected for extending these facilities. From the current academic year, an e-campus program is introduced. Through this program, PPT and other online content are uploaded to a website. Students may log in to the website and access the content. In addition, they may also interact with fellow students and the faculties through this forum.
Moot Court
The college has a good Moot Court Hall. Moot Courts are held regularly, to hone oratory and other skills required for the profession, under the able guidance of leading practitioners of law. Students are not only encouraged to participate in state and national level Moot Court Competitions but are also sponsored by the institution for the same. Several students have brought laurels to the institution by winning prizes.